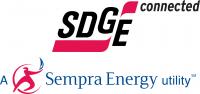 San Diego Gas & Electric (SDG&E)
SDG&E is a regulated public utility that provides energy service to 3.5 million people through 1.4 million electric meters and 850,000 natural gas meters in San Diego and southern Orange counties. Our service area spans 4,100 square miles. We employ about 5,000 people who work every day to deliver the energy our customers need. Our dedicated team provides the framework for outstanding service to our customers. We are always searching for the best people to join our team. After all, it takes great people to do great work for a great company.
At SDG&E we have career opportunities for people ranging from recent college graduates to experienced workers. We're leaders in implementing new smart grid technologies to providing energy to the people and businesses of the region. Our employees use their diverse skills, talents and ideas to provide the over 3.4 million people in San Diego and south Orange Counties with reliable energy. Employees undertake challenging work, and receive highly competitive pay and benefits. We strive to provide a good balance between work and home life.
SDG&E is an Affirmative Action and Equal Employment Opportunity employer. All qualified applicants will receive consideration for employment without regard to race, color, religion, sex, national origin, disability or protected veteran status. Click here for more information.
Main Phone:
(858) 654-1510
Main Fax:
Main E-mail:
SEUStaffingQuestions@semprautilities.com
Job Phone:
Job Fax:
Job E-mail:
SEUStaffingQuestions@semprautilities.com
Number of Employees:
300+
Employer Address:
8326 Century Park Ct
San Diego, CA 92123
United States