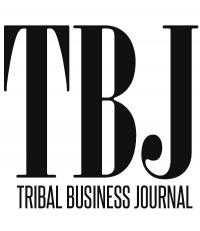 Tribal Media Holdings/Tribal Business Journal
The Tribal Business Journal (TBJ) is the only Tribally owned printed monthly publication distributed to every Native American tribal leadership council member, decision-maker and all Business Development Corporations.
Editorial will report on Indian Country economic development and diversification opportunities, leading-edge best practices, relevant business, governmental and social topics, innovative trends and emerging human-interest stories that impact 21st Century tribal economies.
The LDF Business Development Corporation, wholly owned entity of the Lake Superior Band of Chippewa Indians, is the majority shareholder of TBJ.
Main Phone:
(954) 377-9691
Main Fax:
Main E-mail:
info@tribalbusinessjournal.com
Job Phone:
Job Fax:
Job E-mail:
Number of Employees:
11 – 25
Employer Address:
3511 West Commercial Blvd., Suite 200
Fort Lauderdale, FL 33309
United States