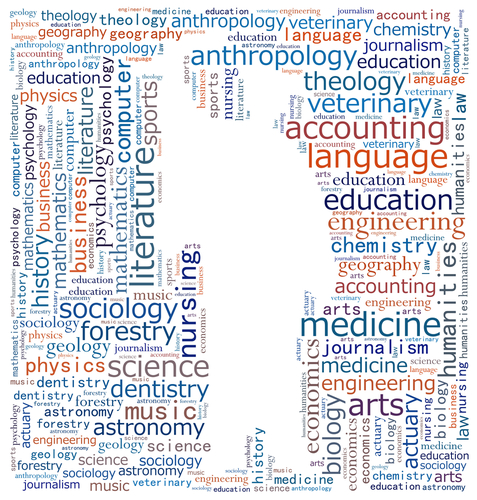 Tribal Colleges – Midwestern Region
As Michigan's first fully accredited, tribally controlled college, Bay Mills Community College (BMCC) meets the educational needs of a wide variety of students, from its remote, rural Main Campus, West Campus, off-campus sites, and online courses. Bay Mills Community College offers associate's degree, certificate, and diploma programs, in areas of study that include American Indian language and studies, construction, business administration, corrections, computer information systems, natural science, early childhood education, health careers, and social science.
Cankdeska Cikana Community College (CCCC) was established in response to the need for higher education opportunities for the people of the Spirit Lake Reservation. Academic excellence toward student success is the core mission for CCCC along with the teaching and learning of the Dakota culture and language.
The Fort Berthold Community College (FBCC) is tribally chartered by the Three Affiliated Tribes of the Fort Berthold Reservation headquarters at New Town, North Dakota.Their mission is to provide Quality Cultural, Academic, and Vocational Education and Services for the Mandan, Hidatsa and Arikara Nation.
Haskell Indian Nations University, a land grant institution, is one of two postsecondary institutions operating under the auspices of the Bureau of Indian Education. With student learning as its focus, Haskell embraces the principles of sovereignty and self-determination through a culturally based holistic lifelong learning environment that promotes and upholds respect, rights, and responsibility. Haskell Indian Nations University offers both associate and baccalaureate degree programs.
Keweenaw Bay Ojibwa Community College (KBOCC) was founded upon the idea that American Indian students, as members of sovereign nations, deserved an educational system responsive to their needs and concerns. The college strives to create an academic environment rich in Ojibwa culture to foster understanding of Native American beliefs while promoting and preserving the customs of the Ojibwa people. Traditional leaders provide direction to faculty and staff for incorporating the Ojibwa language and culture into each of the college's programs.
Lac Courte Oreilles Ojibwa Community College (LCOOCC) offers certificates and associate's degree programs, adult basic or remedial instruction, and high school equivalency diplomas. The college maintains an open door policy with both traditional and non-traditional students attending.
Leech Lake Tribal College (LLTC) offers postsecondary education grounded in the language, history, and culture of the Anishinaabe.
Little Priest Tribal College (LPTC) provide associate's degree programs, assuring that the majority of credits will prepare students to successfully graduate at a four-year institution. Another equally important purpose of the College is to provide language and culture classes and training opportunities for tribal employees. LPTC's mission is to implement two-year Associate of Arts and Associate of Science degrees, certificate programs, and community education programs, which provide students with the opportunity to learn about Winnebago language and culture so that they are grounded in self-esteem.
Nebraska Indian Community College established itself as a fully independent two-year college chartered by the governments of three Nebraska Indian Tribes. The multicampus structure of such a small organization presents unique opportunities for individualized attention even while separated by hundreds of miles.
The mission of Oglala Lakota College (OCL) is twofold: to produce graduates who demonstrate excellence in their chosen areas of study and fields of endeavor, and to enhance life for the Oglala Lakota Oyate. OLC is unique in its decentralized campus system, which features college instructional centers in each of the nine districts across Pine Ridge Reservation in South Dakota.
Located in the heart of the Anishinaabe nation on the Red Lake Indian Reservation in Red Lake, Minnesota, Red Lake Nation College (RLNC) allows for a unique cultural exchange within the student learning environment.
The establishment of Saginaw Chippewa Tribal College (SCTC) was an important step in an educational empowerment process to preserve and maintain the Saginaw Chippewa tribal culture. The college strives to provide a quality learning experience and environment designed to sustain the cultural continuity of the Tribe from past to future generations.
Sinte Gleska University (SGU) provides profound programs to preserve and teach tribal culture, history, and language and to seek innovative and effective strategies to address the myriad of social and economic concerns confronting the Sicangu Lakota Oyate. SGU plans, designs, implements, and assesses postsecondary programs and other educational resources appropriate to the Lakota people in order to facilitate individual development and Tribal autonomy. Sinte Gleska University offers 23 bachelor's, 25 associate's, and two master's degree programs, and 12 certificate programs.
Sisseton Wahpeton College (SWC) offers associate of arts degree programs in business administration, chemical dependency counseling, cross cultural counseling, Dakota studies, early childhood development, general studies and registered nursing. Associate of science degree programs are offered in interdisciplinary environmental science, natural sciences, and general food and agriculture. Associate of applied science degree programs include accounting, business, carpentry, computers, hospitality and casino management, and education. SWC also offers certificate programs in computing, building trades, nursing, and Tribal arts.
Sitting Bull College (SBC) was founded with the philosophy that all people grow to their full potential by knowing and understanding their beautiful and profound cultural heritage; therefore, Dakota and Lakota cultures permeate a holistic educational process; which permits all people to develop in balance from the elders' teachings to live in the present world. It offers academic and vocational training and awards in the following programs: seven bachelor of science, five associate of applied science, ten associate of science, four associate of arts, and seven certificate programs.
Turtle Mountain Community College (TMCC), a quality higher education institution, was chartered to the Turtle Mountain Band of Chippewa Indians. They offer certification, associate's and bachelor's degree programs.
United Tribes Technical College (UTTC) is owned and operated by and serves the five Tribal Nations located entirely or in-part of North Dakota: Sisseton-Wahpeton Oyate, Spirit Lake Nation, Standing Rock Sioux Tribe, Three Affiliated Tribes (Mandan, Hidatsa, and Arikara Nation) of the Fort Berthold Reservation, and Turtle Mountain Band of Chippewa.
The core mission of Wind River Tribal College (WRTC) is to serve the higher education needs of the Northern Arapaho and Eastern Shoshone Tribes. WRTC offers associate's degree programs in social work, business administration, elementary education, and criminal justice. In addition, WRTC emphasizes Northern Arapaho and Eastern Shoshone language and cultural preservation and revitalization.
Websites:
A Tribal College Education Brochure
Bay Mills Community College
Cankdeska Cikana Community College
Haskell Indian Nations University
Keweenaw Bay Ojibwa Community College
Lac Courte Oreilles Ojibwa Community College
Leech Lake Tribal College
Little Priest Tribal College
Nebraska Indian Community College
Oglala Lakota College
Red Lake Nation College
Saginaw Chippewa Tribal College
Sinte Gleska University
Sisseton Wahpeton College
Sitting Bull College
Stone Child College
Turtle Mountain Community College
United Tribes Technical College
White Earth Tribal Community College