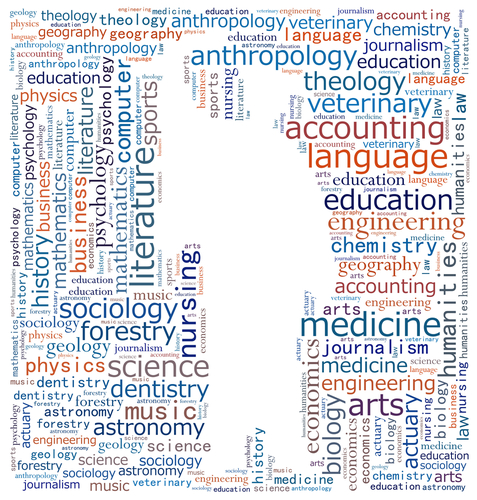 Tribal Colleges – Western Region
Located in Montana, the Aaniiih Nakoda College is an accredited two-year institution offering academic programs, student services, and a variety of grant sponsored programs. In addition, Aaniiih Nakoda College offers the Native American Career and Technical Education Program (NACTEP) which provides comprehensive vocational and technical education services.
Blackfeet Community College (BCC) developed objectives based on goals identified by the Blackfeet Tribe: promote educational opportunities, increase the educational level, advance the knowledge and pride in Blackfeet heritage; improve Tribal management; provide community facilities for advancement in education and other Tribal institutions; and provide cultural and recreational opportunities for residents. BCC is operated exclusively for non-profit purposes to provide post-secondary and higher educational services to the community, and to provide cultural, social and recreational services that are sensitive to the varying community needs.
The Cheyenne and Arapaho Tribal College (CATC) is the result of extensive planning by the Education Authority of the Cheyenne and Arapaho Tribes and Southwestern Oklahoma State University (SWOSU).
Originally called Navajo Community College, Diné College was the nation's first Tribally chartered college. The institution has a main campus in Tsaile, Arizona and seven community-based campuses throughout Arizona and New Mexico that provide educational opportunities to a rapidly growing Navajo population. As a postsecondary educational institution, Diné College offers associate's degree and certificate programs in fields important to the economic and social development of the Navajo Nation.
Accredited by the North Central Association of Colleges and Schools, Fond du Lac Tribal and Community College (FDLTCC) offers 15 degrees at the associate's level. A unique institution—and the only Tribal college created through a Tribal-state partnership—FDLTCC is committed to meeting the educational needs of a diverse population. Through partnership, FDLTCC is part of the Minnesota State Colleges and Universities System (MnSCU), a statewide system of community colleges, state universities, and technical colleges.
Fort Peck Community College (FPCC) is located in northeastern Montana on the Fort Peck Indian Reservation, which encompasses over two million acres. The college's main campus is in Poplar with a satellite in Wolf Point. FPCC's philosophy is based on the belief that the opportunity for higher education must be provided locally. FPCC provides a variety of programs to meet the career goals of its students and the training needs of the reservation. As a two-year degree-granting community college, FPCC offers associate degrees and certificates in over 30 fields of study
The Institute of American Indian Arts (IAIA) is the only four-year degree fine arts institution in the nation devoted to contemporary Native American and Alaska Native arts. It is devoted to the study of contemporary arts, as well as the art of education. IAIA also operates two centers, the Center for Lifelong Education and the Museum of Contemporary Native Arts.
Little Big Horn College (LBHC) has an open admissions policy and, as a public institution, welcomes enrollment from any adult with a high school diploma or GED. The courses of study are directed to the economic and job opportunities in the Crow Indian Reservation area.
Navajo Technical University, formerly Crownpoint Institute of Technology and Navajo Technical College, was chartered by the Navajo Nation with a mission of committing to offering quality technical, vocational, and academic degrees and community education in a student-oriented, hands-on learning environment based on the Diné (Navajo) Philosophy of Education. The college offers a broad selection of certificate and degree programs.
Northwest Indian College (NWIC) is a tribally controlled institution of higher education chartered by the Lummi Nation. Its mission is to promote Tribal self-determination through higher education and Indigenous knowledge.
The mission of Salish Kootenai College (SKC) is to provide quality postsecondary educational opportunities for American Indians, locally and from throughout the United States. The college strives to provide opportunities for individual self-improvement and to promote and help maintain the cultures of the Confederated Tribes of the Flathead Indian Nation.
Southwestern Indian Polytechnic Institute (SIPI) is a National Indian Community College that prepares Native American students to be productive life-long learners as tribal members in an ever-changing global environment. As a land grant institution, SIPI partners with tribes, employers, and other organizations with a stake in Indian education. An enduring commitment to student success is the hallmark of SIPI's operations
The Tohono O'odham Community College (TOCC) was established to serve the residents of the Tohono O'odham Nation and nearby communities, with the critical goals of preparing students to contribute to the social, political, and economic needs of the Tohono O'odham Nation and the world and preserving the O'odham Himdag (cultural way of life). TOCC is now fully accredited offering students the opportunity to earn associate's degrees in liberal arts, business administration, and science and numerous certificates.
White Earth Tribal and Community College (WRTC) serves over 140 students in five associate of arts degree programs and four associate of applied science degree programs, in addition to several occupational programs and certificate options in a wide range of career fields. The college is dedicated to educational excellence through provision of a culturally relevant curriculum in partnership with students, staff, community, and industry.
Websites:
A Tribal College Education Brochure
Aaniiih Nakoda
Blackfeet Community College
Cheyenne and Arapaho Tribal College
Diné College
FDLTCC
FPCC
IAIA
LBHC
Navajo Technical University
NWIC
SKC
SIPI
TOCC
WRTC